We are delighted to announce that we will be showcasing at one of the UK's biggest engineering shows, Southern Manufacturing & Electronics 2023 (SM&E)!
SM&E is one of the most important engineering shows in the UK calendar, with over 30 years of exhibits under its belt.
Located in Farnborough, the SM&E 2023 has over 800 exhibitors and over 9,000 visitors attending the show in February 2023.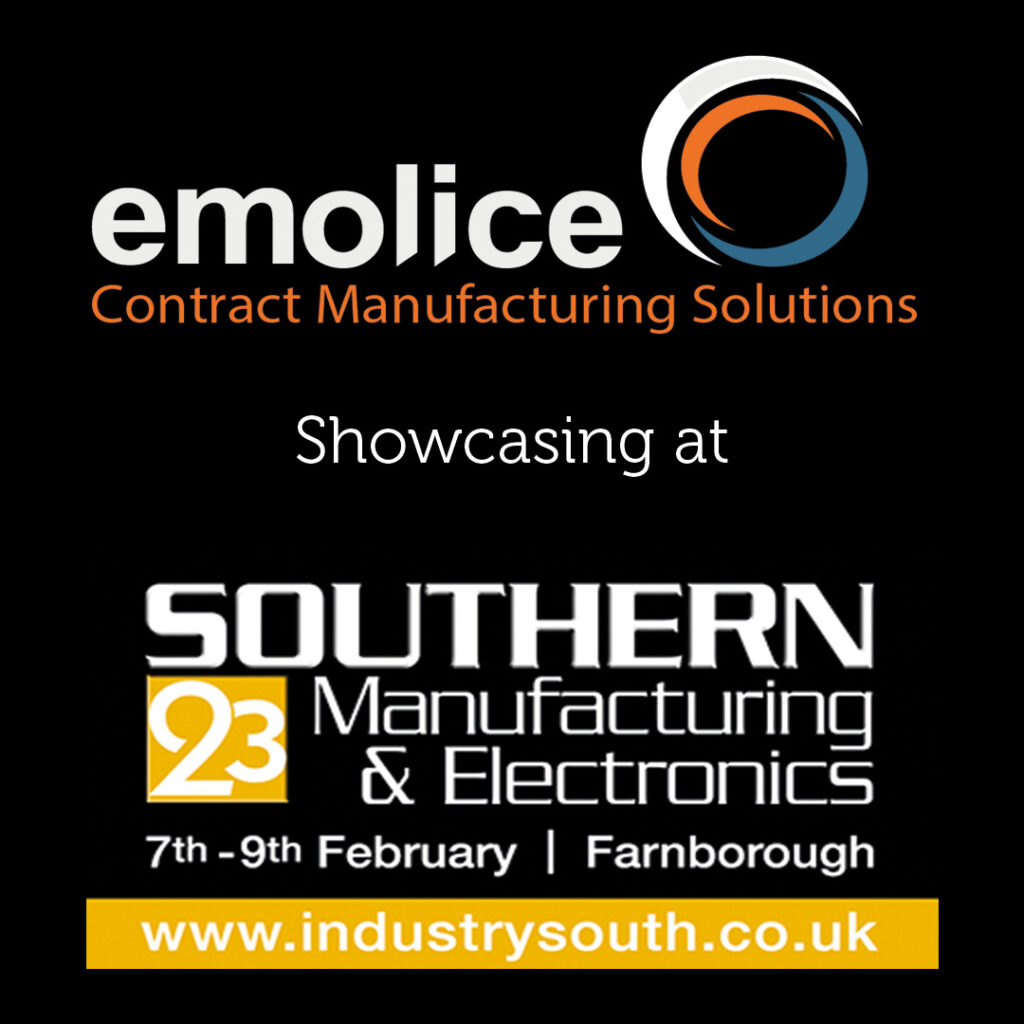 As a UK manufacturer, Emolice Contract Manufacturing Solutions specializes in a multitude of manufacturing services: cable assembly, control panel manufacture, box builds, mechanical design & manufacture, PLC programming, PCB assembly and more.
Come and see us at stand G135!
Get your free tickets for Southern Manufacturing & Electronics 2023 exhibit here