Our engineers were tasked with some control panel commissioning this week as they set out to London to do some on-site installation and programming!
They were enlisted to re-wire the interior cabling to be three-phase instead of the proposed one-phase inside the control panel, as well as: mount new din rails, fit in new MCB breakers and install a new soft starter.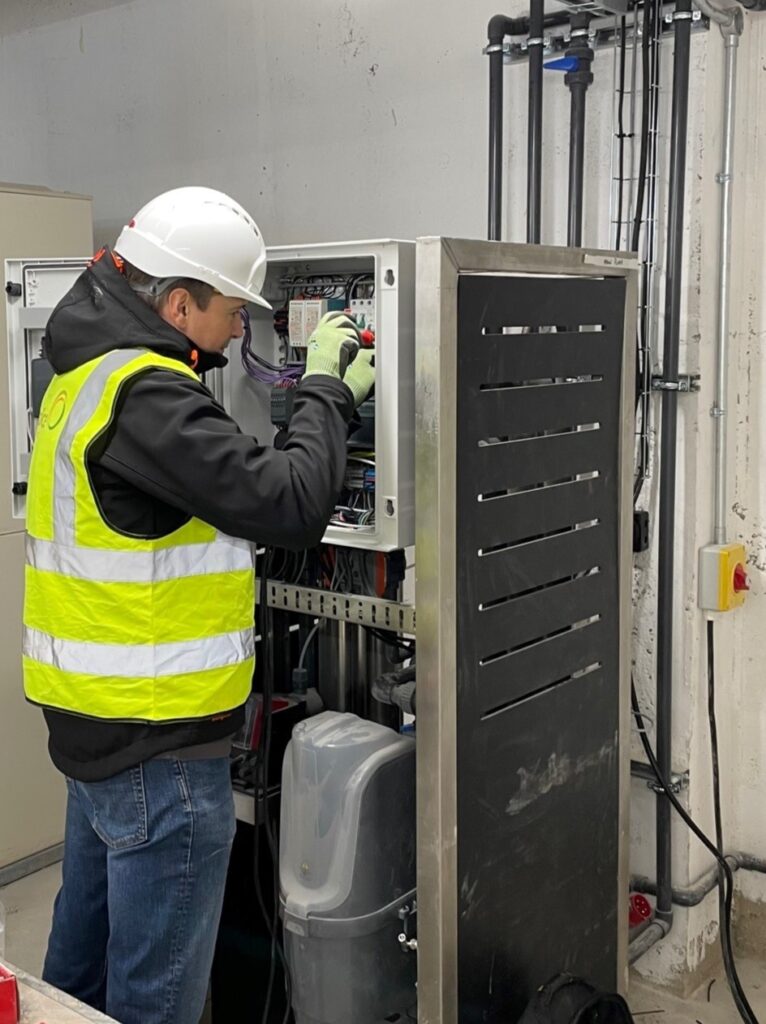 After the physical installation and re-wiring was completed, one of our software engineers was tasked with programming elements of the panel, which was followed by strenuous testing.
The control panel that they were working on is used in a cleaning and recycling operation for grey water. The grey water is filtered through large systems and then is chemically dosed, followed by further filtering and sterilisation in order to produce useable water.

Do you have a control panel project in mind? Or need help commissioning a current control panel? Get in touch with our team today here or call 01344 266530
At Emolice Contract Manufacturing Solutions, we design and manufacture control panels.
Offering a wide range of electrical manufacturing services, we have extensive experience in the design, build and programming of control panels, including: PLC Cabinets, Server Cabinets, Remote IO Panels, Power Distribution Panels, Machine Control Solutions, and complete Industrial Control Systems.
As a multi-engineering business, we can provide everything from the manufacture of a simple control panel built to your design through to the delivery of a complete control system. Our products are assembled in house by our team of specialist technicians and software engineers using process including: electronic assembly, cable assembly, mechanical assembly and PLC programming.