We were approached by a company who specialise in grass care treatment and grass growth for large outdoor and indoor environments. Their machine injects liquid Ozone into grassed areas to combat pathogens as well as directing placing fertiliser into the roots, promoting bio treatment and growth.
They were in need of a control panel which could both monitor the levels of Ozone in the machine cylinders as well as control a main water valve. The valve, which opens and closes the water tunnel inside the machine, allows the right levels of water in in order to create the right amount of liquid Ozone.
Solution
Our team of software engineers at Emolice were tasked with creating a control panel to not only control the flow of water into the system which manufactures the Ozone and monitor sensor levels, but to be able to do so through local remote access (RA). With the easy use of RA (programmed by our engineers), the valve can be controlled simply by a tablet. And you could even connect to the control panel through your phone!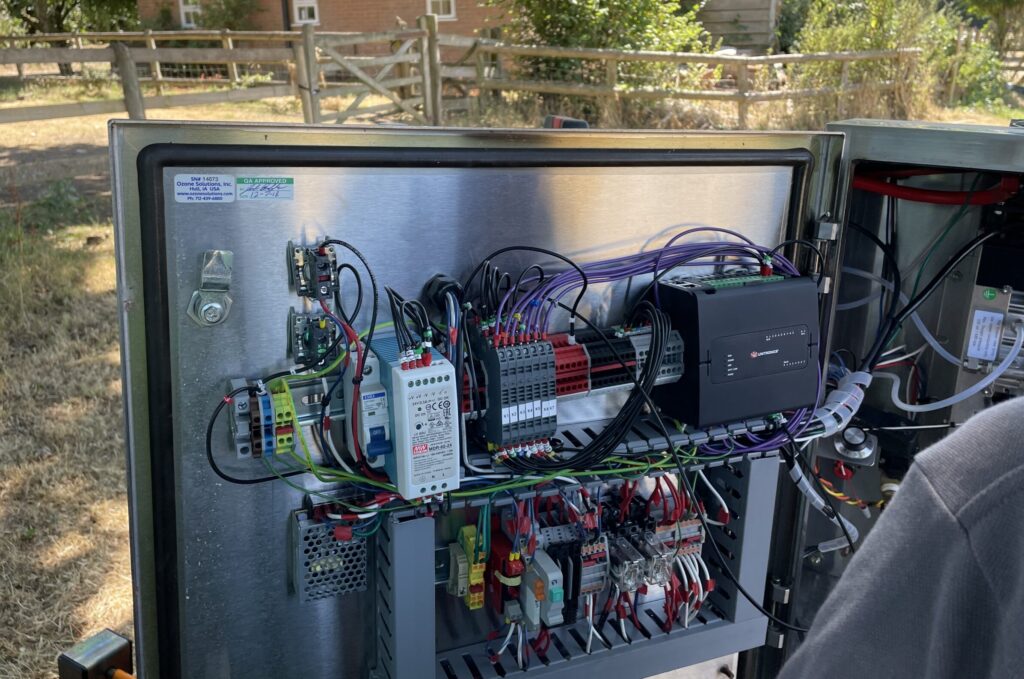 Our engineers worked alongside the on-site team to mount the control panel inside the rear enclosure of the machine, which was followed by witness testing. This was to ensure that the remote access was functioning correctly, as well as the installed valve. With numerous testing (where everyone dialed in through their phones/tablets to monitor the Ozone levels inside the machine in real-time), the control panel was a huge success.
With more projects underway and more technology currently in manufacturing, we are looking forward to growing our relationship even further.
Do you have a control panel project in mind? Get in touch with our team today here or you can fill in the below form and we'll contact you!