At Emolice Contract Manufacturing Solutions, we also manufacture a wide range of high quality wiring loom products for customers in a variety of different markets ranging from industrial to general electronics.
These wiring looms can be bound together by straps, cable ties, cable lacing, sleeves, braid, conduit, a weave or extruded string, depending on requirements.
We can either work to your drawings and Bill-of-Materials (BOM) or our in-house CAD technicians can create drawings for you.
With many years of bespoke loom assembly experience and a team fully trained and certified in IPC-WHMAA-620 techniques and practices, the standard of wiring harnesses and wiring looms remains consistently high at all times.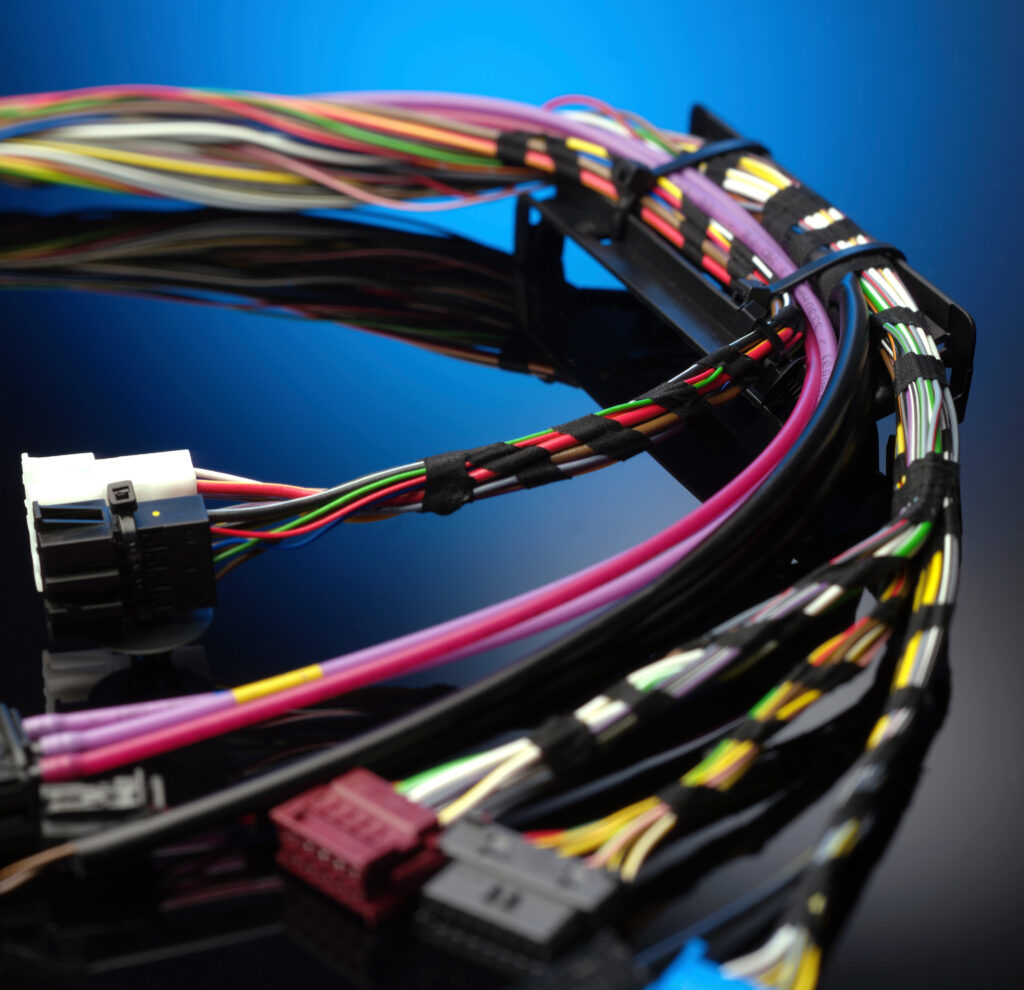 Did you know that we also specialise in Box Build Services?
Our box build assembly services range from simple control boxes to more complex systems that form part of an engineered solution.
Our specialist Engineering Solutions team can advise on prototyping, one-off projects and design for manufacture (DfM).
Together with our sister company Emolice Ltd, we can also advise on all aspects of Sensing, Control and Integration including:
PLC control
Motion control
Servo and Stepper motor motion
Absolute and Incremental Encoder systems
Tilt and Inclination Sensing
Get in touch today for your wiring loom or box build manufacturing enquiry on 01344 266530 | [email protected]