A UK Control Panel Manufacturer – Offering a wide range of manufacturing services, the team at Emolice Contract Manufacturing Solutions have extensive experience in the design, build and programming of control panels, including: Remote IO Panels, Machine Control Solutions, and complete Industrial Control Panel Systems.
As a multi-engineering business, we can provide everything from the manufacture of a simple control panel built to your design through to the delivery of a complete control system. We specialise in control panel solutions for a variety of businesses and industries. Our products are assembled in house by our team of specialist technicians and software engineers using process including: electronic assembly, cable assembly, mechanical assembly and PLC programming.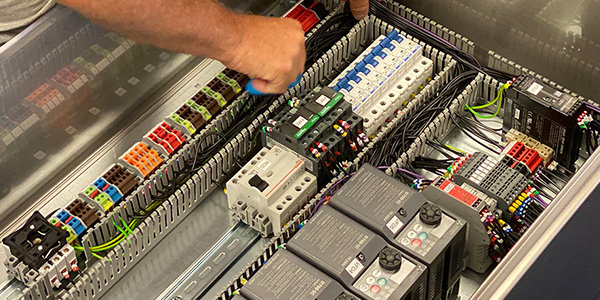 Are you looking for help to design or produce a control panel/system for your application? Fill in a few details on our RFQ Page and upload your drawings. We guarantee to respond within 1 working day!
PLC Software Development
Our team of professional PLC software engineers not only design and create PLC control panels, they can design and program software for a variety of automation instruments run by Unitronics PLC's, starting with as little as a simple design brief.
The result is a fully documented program that not only meets the needs of your application, but which is fully scalable to meet future demands.
Alongside designing PLC software, we can provide full automation and control services. With our professional consulting services, our Engineering Services Team can design, build, programme and test bespoke control systems, unique to you.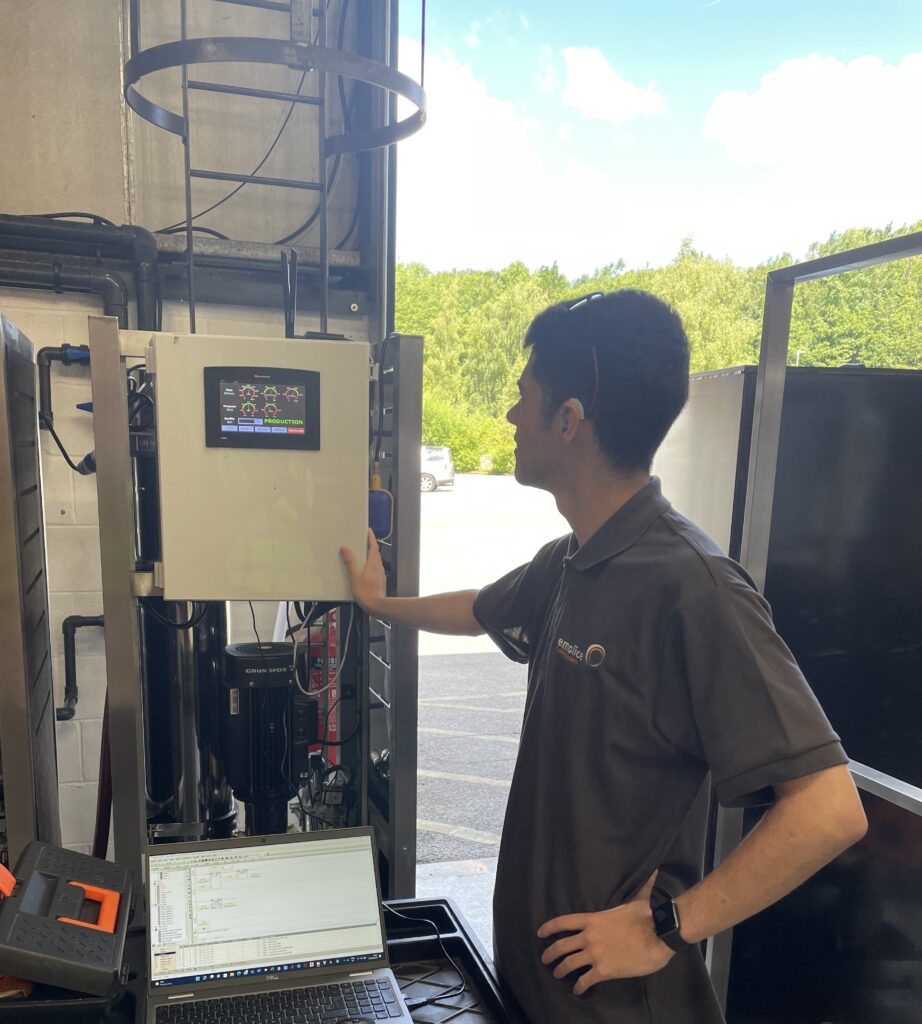 Our software engineers have successfully delivered projects across numerous industries for numerous clients, and our qualified specialist technicians have been a part of thousands of completed products, whether it's been a control panel, box build, wiring loom, or a bespoke control system. We take great pride in the work that we do, and it's all thanks to our committed and highly skilled team of manufacturers, designers, software engineers, sales teams, shipping crew, operations managers and many more!